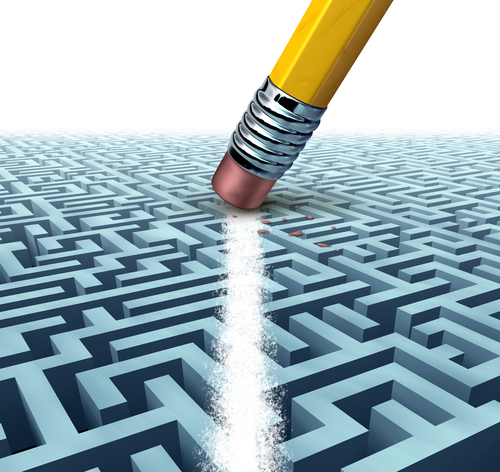 "So, tell me. What brings you here today?"
"Well, my son here is 29 years old, and he doesn't have a diagnosis. My understanding is that the state of the art has now advanced to the point where it may finally be possible to get one."
The intake consultant looked incredulous. "Twenty-nine, and no diagnosis?" She watched him for a moment. He had appropriated the paper tape measure she'd used to measure his head circumference and was now obsessively waving it about in the air. "What's wrong with just saying he's autistic?"
"Some people have said that. It's a convenient handle. But it doesn't explain anything. No interventions for autism have ever helped him. The treatments we've pursued all these years have just been based on guesswork. Some doctors have said categorically he's not autistic, and a few have pointed out some subtle physical traits that suggest genetic involvement—a deletion or duplication somewhere."
As often happens, I was saying more than this lady wanted to hear. She attempted no further conversation and just entered a few bits of data into the computer system before leading Joseph and me to the examining room.
We were at Cedars-Sinai Medical Center in Los Angeles, having driven up for the day from San Diego in hopes of finding a genetics specialist willing to provide the diagnostic test that (for reasons I will never understand) the clinic in San Diego had failed to run. Almost four months had passed since Joseph's wasted appointment there, during which time I'd fallen back into the aggravation and alienation I'd known when he was a baby: You doctors don't find his problem interesting? You have no curiosity? You see no reason to follow through on your own promises? You don't return my calls? Why did you go into this line of work in the first place?! Well, never mind. Watch us go elsewhere.
(I'd thought I was now too old for the kind of adventure described in my book, but maybe not. That emotional track is still well polished.)
Okay, okay. Bernie Siegel has explained, and given examples to show, that potentially irritating setbacks can actually be blessings in disguise. If the doctors at Cedars-Sinai help Joseph to a greater extent than would have been possible in San Diego, then ultimately it's good that events conspired to take us up there.
And that may be. I struggle with that kind of thinking, however. God's plan for the universe might turn incompetence, evil, or tragedy into good, but my point of view is constrained by experience.
Joseph's thoughts on this (or any) subject are, as always, less accessible. I would gladly give this space over to him if I could. A point of view does appear to be in there. The social worker who saw us next and the physician who followed both perceived it. For example, after hearing us discuss him for a few minutes, he became visibly unhappy. Who wouldn't? How'd you like to sit in the presence of people discussing your pectus, hypotelorism, and short fingers?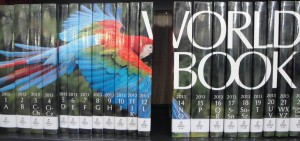 Responding to his discomfort, Dr. Saitta switched to a more generalized topic, comparing a person's genetic code to a set of encyclopedias. At the time Joseph was born, genetic testing would have revealed whether a volume from the set (say, the book for the letter M) was missing, or if an extra copy were present. We've known that isn't the case. The new test I've been pursuing can show if one line of type is missing anywhere in any volume. There is further (more expensive) testing that might spot errors at the word level (e.g., fudge instead of judge). The doctor said spaces between the "words" are her discipline's next challenge. Work remains to be done, but she seems to be on the leading edge of it. We'd come to the right place.
We got the blood draw, and in a couple weeks should have the result.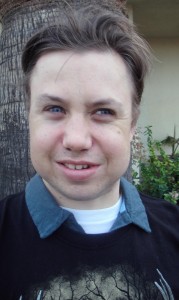 I don't know if anything can be done in terms of therapy that might improve Joseph's options in life. That's a separate question. But it seems to me that an understanding of what we're up against would be a really good first step.
After 29 years of messing around.
It's understandable that even specialists don't know everything about this stuff. But I will never understand the continuing habit of so many providers to treat patients the way Joseph has been treated time and again. Their only redeeming quality is the ability to energize me for renewed efforts. Which occasionally lead to someone like Dr. Saitta.
Tags: