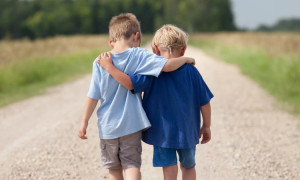 Today a friend told me about this documentary film (and book), Life, Animated, which relates the story of an autistic boy who acquired the ability to speak via his fascination with Disney videos. Apparently (I have yet to see it), the child absorbed key lines of dialog from multiple viewings, figured out how to repurpose those lines for his own interactions, and later added other phrases to his repertoire. Judging from the film's online trailer, the momentum established by doing that eventually led to his graduation from school.
Now, this is not meant to suggest repeated exposure to videos would offer such a remedy to anyone else—although finding out would be a lot less intrusive and expensive than is usually the case. (I recall short-lived and arguably destructive frenzies over other ways of attacking the problem, many sparked by parent stories just like this one. I too wrote such a book, although its effect seems to have been cautionary.)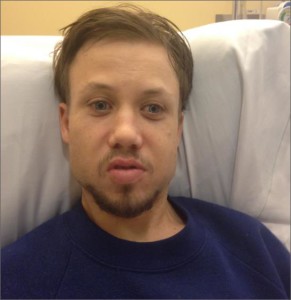 For lack of a better label, my adult son Joseph is also considered autistic. He cannot speak, or initiate any constructive activity. People tend not to talk to him, assuming he won't understand, although he does. He may not take in everything, but he definitely gets the high points. Unfortunately, the other half of the equation isn't there. He offers no output, other than infrequent fleeting smiles or more common indications of disapproval or frustration or anxiety. It's frustrating for the people around him, too, because we're mostly clueless about what he wants. And pressing for clarity just annoys him, making matters worse.
I'd sure like to believe we could improve on this through something as simple as immersion in videos.
The mechanism for how that would work is fairly clear. One does not have to be autistic to acquire memes or catchphrases from popular culture and adapt them for the situation at hand. If you haven't used phrases like the following, you at least recognize them in conversation:
Beam me up, Scotty.
We don't need no stinkin' badges!
I'll be back.
Nooobody expects the Spanish Inquisition!
You might even collect specialized memes that are recognized by only a small community of people who share your favorite interests. I once knew an English professor who made heavy use of Joycean quotes. A coworker and I used to trade cues from Firesign Theatre.
Psychologists say we share lines like that to establish solidarity with one another. To connect. To acknowledge that we are experiencing life together. Perhaps hashtags in social media are a similar device (#WATB).
But for someone who needs it, repeatable lines also offer a first toehold in the mysterious system of interaction. Don't we do something similar when practicing a new foreign language? I'm far from fluent in German, but dialog from a long-lost textbook is forever imprinted in my brain (Wo ist Robert? / Er ist in München. / Was tut er dort? and so forth).
This seems to be the process for finding one's way around in a new city, too. First we figure out landmarks and major roads; then over time we fill in details as needed. That's how I go about it, anyway. A reviewer of WATB has suggested on Goodreads that I may be somewhere on the autism spectrum, but even if that's true your approach may be similar.
So it's easy to believe memes could help an autistic child "make sense of the world he's living in."
Alas, there remains a gulf between "could" and "does." The real challenge is figuring out a repeatable way of bridging it.