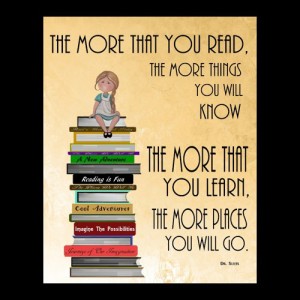 This morning Goodreads announced its annual winners for books new in 2014. They say over 3 million votes were cast in the process of choosing these titles. As always, I couldn't participate. I wanted to. But once again, despite all the reading I do, I hadn't gotten around even to one of their entries for any of the 20 categories.
And incidentally, I can't help wondering how many of those 3 million votes reflect opinions of people actually familiar with all the competing titles—you know, as opposed to simply liking the one book or author they knew. I suspect that number is very small, which means the whole exercise is just an excuse, as if one were needed, to talk about books.
Well, this happens every year. And every year, for whatever it's worth, I respond by sharing a short list of books that I found memorable and worthy of attention. Not all of the following came out in 2014, but many did. They're not ranked in any particular way, but all contributed to my growth and enjoyment. Click the titles to see more complete write-ups. (Previous year-end lists are here, here, and here.)
Serve in Hell, by Georgia Gunn
I discovered, after reading this novel and posting my review, that I know the author (she was using a penname). One constant that seems to apply with this author, whether writing under her own name or not, is her refusal to participate in the circus of book promotion. Every now and then she generates a piece of high-quality literature and sets it loose to find its own way in the world. The world being what it is, not much happens (not that anything is guaranteed even with aggressive promotion). Mere chance brought the title to my attention. I'm bringing it to yours in case you'd like to try a very original fantasy that raises serious questions about the meaning of honor and hope.
Over the years Daniel Quinn has acquired some dedicated followers (disciples?), primarily through his more famous works. Although originally published a quarter-century ago, Dreamer was re-released last year, and it still merits attention, especially from readers interested in the nature of consciousness or simply those looking for a wild ride. This novel is definitely a page-turner, filled with suspense, unexpected developments, and compelling characters.
How Evan Broke His Head and Other Secrets, by Garth Stein
This one probably gets the prize for the best-constructed novel I've read this year, and possibly the one I found most touching as well. The focus is on a talented but only marginally successful young guitar player named Evan. For years he has been living with a variety of problems, not least of which is the fact that he has epilepsy and has been taught to "hide his horrible secret from the world [so as to] live a life without a sign around his neck that says KICK ME, I'M A CRIPPLE." There's a story behind how he acquired that disorder, too. Given the time of year of this post, I'll add that its benevolent view reminded me somewhat of the classic movie It's a Wonderful Life.
Big Brother, by Lionel Shriver
I recommended a Shriver novel last year as well. This one, I think, might be easier going in terms of the subject matter and more hopeful mood. Whereas We Need to Talk About Kevin is about looking back at tragedy in hopes of learning or salvaging something of value, Big Brother is about choosing to leap into a difficult situation in hopes of averting tragedy. The chances of success are not good, and even succeeding may come at a pretty high cost. But given the cause, neither of those considerations is reason not to try. Big Brother reminded me very much of the campaign dramatized in my own book.
In the Garden of Beasts: Love, Terror, and an American Family in Hitler's Berlin, by Erik Larson
I always include nonfiction works in my reading, and this piece of scholarship really brought a piece of history alive for me. In some accounts, past events acquire a feeling of inevitability. We have the historical record of what happened at a given time, in this case Germany of the 1930s, and for us the details may seem as dead as beads on a string. Of course, it was a different matter altogether for people living through those events, whether they were frightened or disposed to look on the sunny side and hope for the best. Working from their diary entries and letters, Erik Larson invites (I think) his readers to imagine themselves in a comparable situation, or perhaps even to see parallels in their own experience.
* * *
This was a good year for reading. Many other titles deserve honorable mention, e.g., Life and Death in Shanghai, Doomsday Book, and even a Michael Crichton novel. Thank God for the opportunity to appreciate books! In conclusion, I hope you'll pardon my inserting a plug for the upcoming audio version of What About the Boy, which I talk about below. At the moment, 11 chapters have been recorded, and it's on course for release very soon.
Tags: