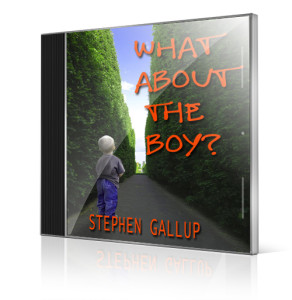 An audio version of What About the Boy? is now in production. I always thought the story needed to be available in that format, and am pleased and grateful to see this coming together.
First, a tip of the hat is due to Lexi Revellian, who writes delightfully original novels (at least, I can enthusiastically vouch for the two I've read thus far, Replica and Remix). In August she posted news that the Audiobook Creation Exchange (ACX) had matched her up with a reader/producer for Remix. More recently she announced the project's completion. (The result is free with a trial membership in Audible.)
Wasting no time, I too established a presence on ACX, where prospective readers could audition.
From our first contact, Kevin Arthur Harper impressed me with his energy and enthusiasm for the project. He did warn that I might find it unsettling to hear my words rendered in another person's voice, and he was right. To some extent that's because in his reading it becomes his story. He's experiencing the emotions and confronting the ideas that WATB seeks to convey. I think that's fine. Also, he does a wonderful job handling different characters in dialog. My reaction on hearing the first chapter was that he has brought it to life in ways I hadn't even expected. I hope other listeners will like the result as much as I do.
Click here for a brief sample from the opening pages. The final product will go up on Amazon, audible.com, and iTunes.
By the way, the other options remain for book lovers who prefer Nook, Kindle, or good old-fashioned printed copies.