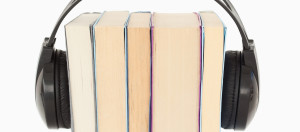 As happens every December, people are announcing and/or voting on the best books of the year. And as always I find that despite having absorbed over four dozen titles in 2015 I have not touched a single one from any of their lists. (Possibly that's because I'm still working my way through books written long ago.) For the last five years my response to these lists, since I preserve my thoughts on everything I read, has always been to share my own favorites.
This year's list is divided between books enjoyed in audio and print format. I've acquired a new interest in audio because my memoir, What About the Boy, appeared as a downloadable audiobook early this year. Also, I've done a huge amount of driving in recent months, and relieve the tedium only by incessantly popping CDs of audiobooks into the dashboard.
Feel free to click the titles below to see more complete write-ups.
Audiobooks
Thirteen Moons, by Charles Frazier
Sometimes when driving while listening to an audiobook, I have found that the complexity of the narrative, in combination with the challenges of staying alive on the freeway, obliged me to play a CD more than once. With Thirteen Moons, I replayed the first disc simply for the pleasure of listening to Will Patton declaim that luscious prose.
It's the story of Will Cooper, who begins life very early in the 19th century as an orphan. Sold into bondage by his aunt and uncle, he travels into the border region between an unidentified southern state and uncharted Cherokee territory, there to run a trading post (taking in animal hides and ginseng in exchange for fabric and plow points). He comes of age under the influence of two surrogate father-figures, a full-blood Cherokee named Bear and a treacherous rascal named Featherstone. He finds the love of his life in a girl who already has a complicated relationship with Featherstone. He purchases his own freedom, educates himself through close study of literature and the law, and later travels to Washington in hopes of preserving some vestige of Cherokee rights and land from advancing white civilization. Along the way he meets well known historical figures like Andrew Jackson and Davy Crockett (and no doubt others I failed to recognize). He grows old matching wits with various government functionaries, rising to elected office, and even participating in a few skirmishes of the Civil War. He recounts all this in an age of horseless carriages and primitive phonograph machines, observing that "it's a bad idea to live too long. Few carry it off well. But nevertheless, here I am."
This package of CDs, which dress up both the story and the telling with fetching mood music, is surely the best way to experience Frazier's novel. I thought it was wonderful. I admired his first book, Cold Mountain, when it came out several years ago, but didn't realize until now what a first-rate writer he is. Thirteen Moons might just be the elusive Great American Novel.
Anne Tyler's favorite character types tend to reappear in different stories. For example, in Noah's Compass shy, reserved Liam resembles Macon in The Accidental Tourist, and also reminded me of Jeremy in Celestial Navigation (which I recall with a shiver from a reading at least 15 years ago).
These men are pretty much taken for granted by their families. They are realizing belatedly that they've been passive bystanders in their own lives, and after being shaken up by an upsetting event they notice that they're just barely coping. In fact, they are winding down, and are somewhat alarmed by that, but don't know how to ask for help.
I wouldn't be surprised to know that a lot of guys see something of themselves in these portrayals. I do. For years I've said that Macon Leary is the character in fiction with whom I most closely identify. And now, like Liam at the beginning of Noah's Compass, I'm a recently laid-off older worker.
It's a touching and very sweet story, populated with characters that I recognize. I knew almost from the start not only that I would give it five stars, but that if I can give only five stars to books like this, I've been too generous with stars in some other reviews.
Homer & Langley, by E.L. Doctorow
I was pretty far into this beautifully told (and narrated) tale—about two highly eccentric brothers living in Manhattan, one blind from an early age and the other given to a kind of brutal nihilism—before suspecting that the characters might've been real people. A quick online search then revealed that a Homer and Langley Collyer did indeed lead infamously reclusive lives for many decades in a Fifth Avenue brownstone, until being found dead there in March 1947. (Langley had died after triggering one of his own booby traps; Homer then died of starvation and neglect.)
E.L. Doctorow builds on the available facts, taking the perspective of Homer (whom he has typing it out using a Braille typewriter).
The brothers' increasingly cluttered and dysfunctional house, a magnet to misfits and even to a latter-day de Toqueville, is surely intended as a metaphor for the country they live in. I'm not sure we are given a reason for why this has to occur as it does. Homer traces the steps, beginning with a recollection of the days when their parents led grand, high-society lives in that same house. He senses the "shame" that ought to be attached to what has happened, and perceives the frightening trajectory they are on. Yes, it's clear to him that the story will not end well. Perhaps in an effort to compensate, his prose becomes increasingly lovely as the facts presented become more grim.
This one is kind of special, because I know Paul Clayton and know he's a worthy author with important things to say, and also because Calling Crow is narrated by Kevin Arthur Harper, the same voice actor who rendered What About the Boy?. I shouldn't comment on the content, however, because I've not been able to listen to it as easily as I have books on CD. Like my memoir, it exists as a downloadable file. I can see how this format offers certain advantages, but given my listening habits and the equipment available to me, accessing it has been awkward. Consequently, I now understand those friends who encountered technical difficulties with WATB. No doubt this has something to do with our being of a certain age. I hope you will conclude that I'm a hopeless Luddite and will listen to Paul's great historical novel anyway.
UPDATE: I did finally manage to hear the audio version of Calling Crow. My impression is recorded here.
Print books
I Love Dollars and Other Stories of China, by Wen Zhu
I can't think of another collection of stories that I've appreciated as thoroughly as this one.
On one level, having spent some time in China, I recognize features that might seem bizarre to Western readers, such as the sidewalk scenarios—the lengthy confrontation with the shopkeeper who insists that a passerby pay a fine for having dropped litter outside her door, or the challenge of the old granny to a man who inadvertently rolled his trailer bicycle over a tomato she'd dropped on the ground. But I think Wen Zhu draws out these points of friction until they become caricatures.
These stories do not indulge any saccharine preconceptions we may cherish about the way this world ought to be. Instead, they shine a brilliant light on the world as it often is. And in the process they somehow made me laugh several times.
Housekeeping, by Marilynne Robinson
Within the first few pages, I knew this was going to be something special. It's a story told by Ruthie, the older of two sisters living in "a meager and difficult" little town on the edge of a massive lake somewhere in northern Idaho. Long before their births, these girls as well as the three sisters in the previous generation were dragged to this dreary location, like train cars behind a locomotive, by the grandfather who relocated here, and who was then in turn dragged to the bottom of the lake when the train he was riding derailed and slipped off the bridge "like a weasel sliding off a rock."
Here, the concept of "housekeeping" means trying to make a go of a setup that feels fragile and fundamentally temporary (a perception that may be conscious in all households for all I know). Ruthie and Lucille have always lived in rather tenuous circumstances. It's somewhat disturbing, in a way reminiscent of Cormac McCarthy novels, but I have the feeling this is pretty close to the truth.
The Lazarus Project, by Aleksander Hemon
Vladamir Brik, currently unemployed and married to an eminent Chicago brain surgeon, has conceived the notion of writing a book as a means of overcoming his sense of mediocrity.
The subject of that book would be an incident that had occurred 100 years earlier, but the telling becomes interwoven with Brik's own life. The two parallel stories dramatize essentially the same theme, which is the effect of one party having "unlimited power over someone else's life and death."
Brik indulges in some confused speculation about the biblical Lazarus, who was raised from the dead. If people with status, governmental authority, or even a momentary advantage will always make this life so disappointing, perhaps hope in life after death is the only answer. Not that Brik is in the least bit religious. I should mention that, despite this rather grim view, the book is actually quite enjoyable, largely because of the quality of the prose.
Tags: